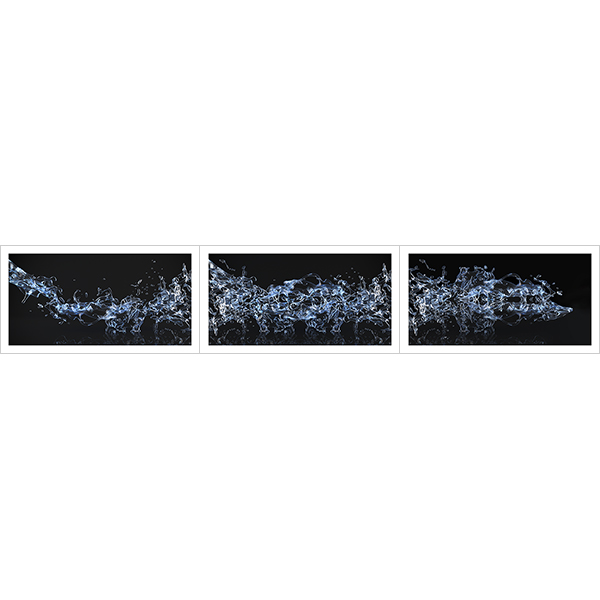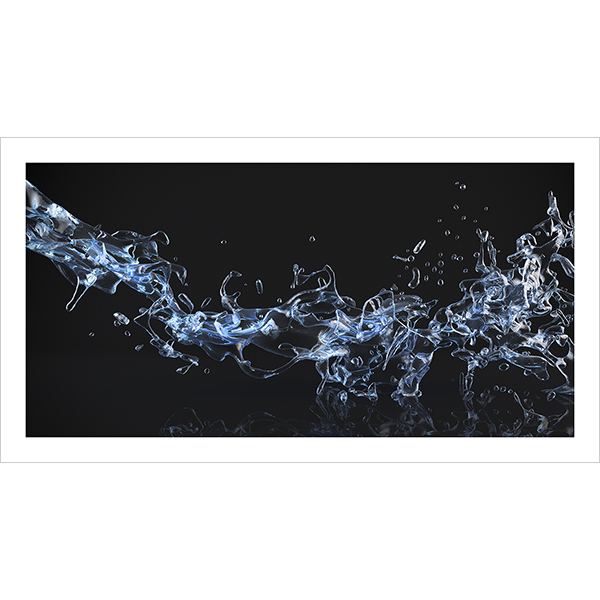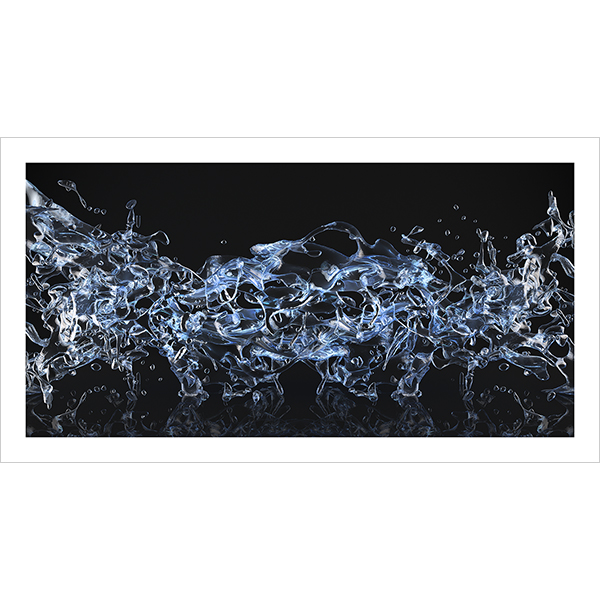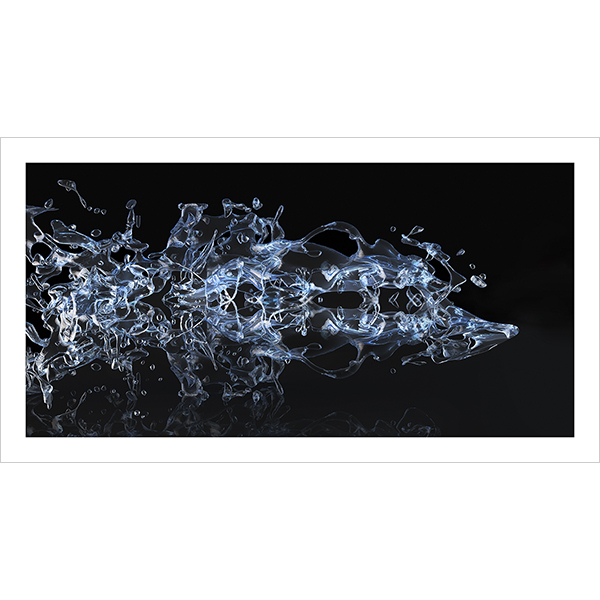 Sign of God. Virtual Water. II
Computer Art
Digigraphie mounted on Dibond
FMuseum : W 900 cm x H 160 cm
This work is composed of 3 images W 300 cm x H 160 cm arranged in a 1 x 3 array
Limited Edition 8
Proposed by Albert Einstein in 1915, the General Theory of Relativity described gravity as a geometric property of space and time, or spacetime, similar to an acceleration. However, neither Einstein, nor his contemporaries were aware of the "presence" of black holes in these mathematical formulas. Since then, we have had proofs of their existence, in particular within the core of galaxies. In the same spirit, we can cite the Dirac equation (1928) which predicted the existence of antimatter.
Mathematics and its prophetic properties confirm the existence of an entity that is greater than us in all domains, that some call God.
"God does not play dice". Albert Einstein.
Sign of God. Virtual Water. II – 1200 pixels width imagefile